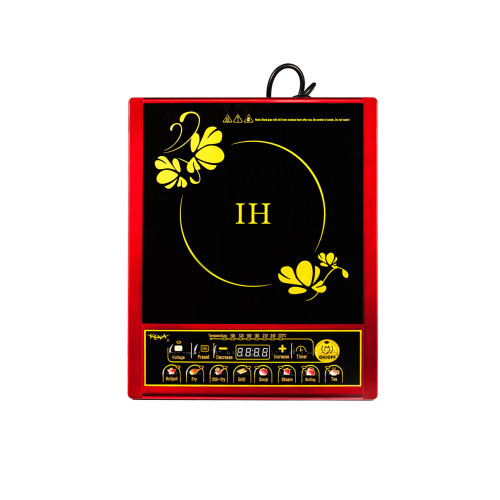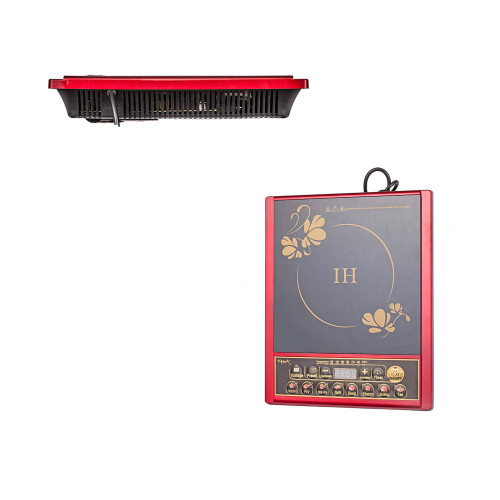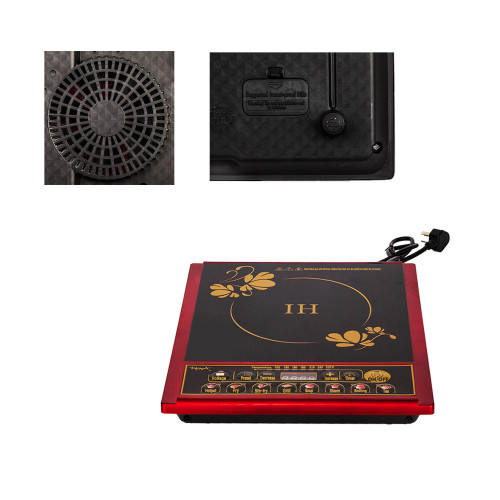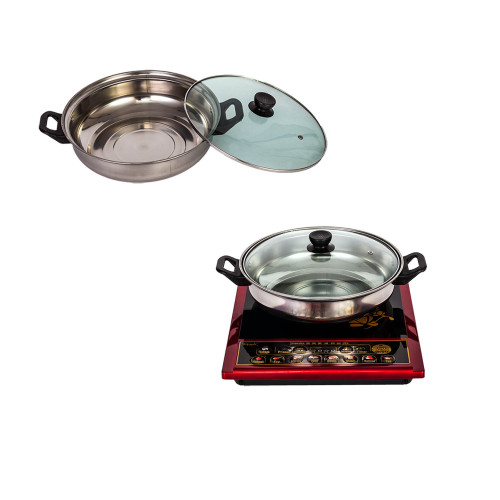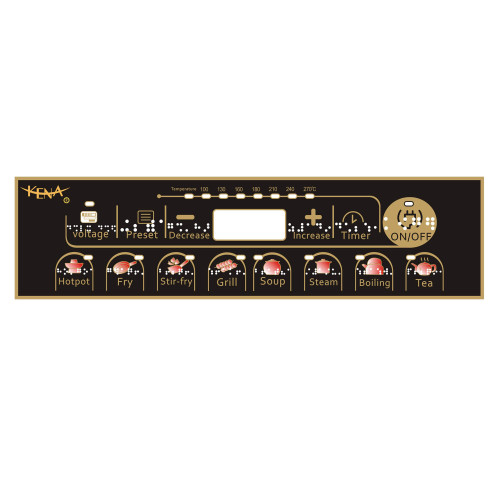 Talking Braille Induction Cooker
Item specifics
Power

2000W
Voltage

220V
Panel

microcrystal glass
Bottom

ABS
Control Panel

push button control
Working Temperature

-15℃~40℃
Description
Talking induction cooker - a kitchen cooking aids for the blind

The talking braille induction cooker being referred to here offers many amazing features like the push button controls for different presets, a large LED digital indicator for the cooking zone, especially the braille touch control panel and voice prompt system. It is a perfect kitchen cooking aids for the blind or the elderly or people with low vision to prepare their meals. The unit is portable as well as really easy to use in the kitchen or wherever you want.
Features
Voice prompt for each setting
Push button control panel with braille marks
Eight cooking menus to choose
High-end microcrystal glass cooktop
Multi-protection functions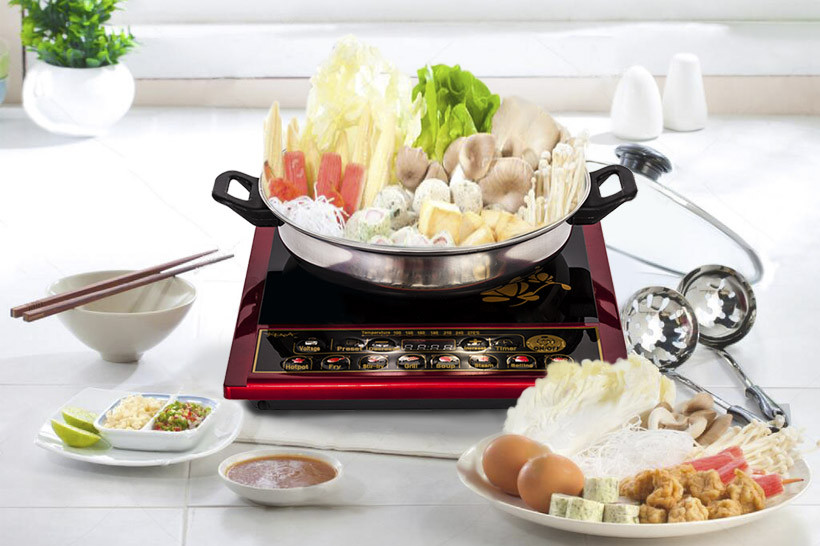 This talking braille induction cooker comes with voice prompts and braille marks. It automatically reads out the function of each key as you press it, allowing blind friends or people with low vision to quickly know what the key does. Blind friends can also recognize the function through the Braille marked on the key. They can tactile the dots to know the cooking function. The voice prompt and Braille marks allow the blind and visually impaired people to use this talking induction cooker to cook quickly. Besides, it has safety features such as turning off after a preset period, and a magnetized panel for stainless steel pans and pots. The cooker also turns off immediately when a pan is removed or overheating.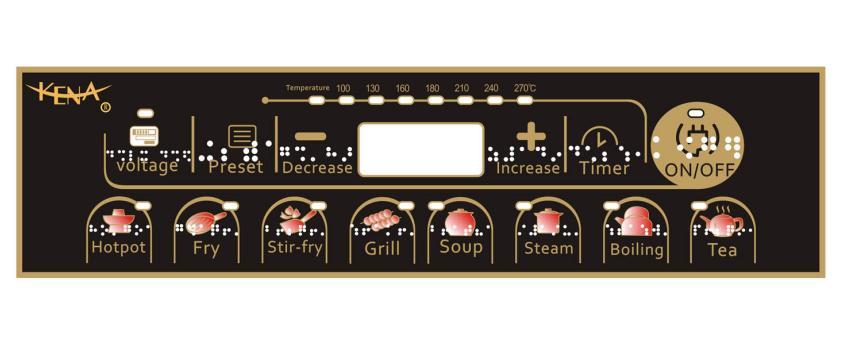 Push-button control panel with braille marks






Big cooling fan, heat dissipation is faster and more efficient.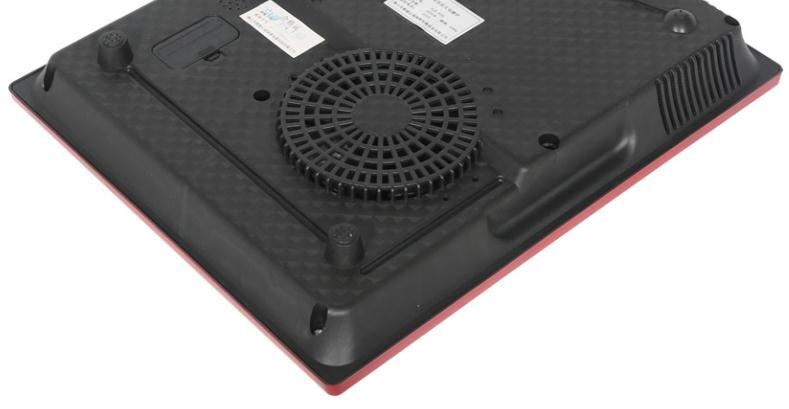 Different cooking functions, meet your different cooking requirements.
Thick stainless steel soup pot and glass cover.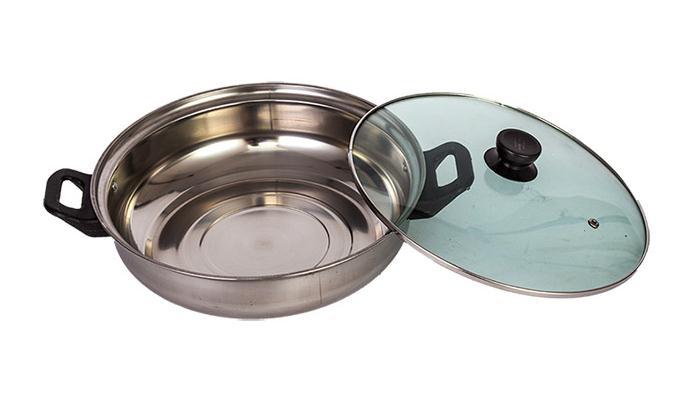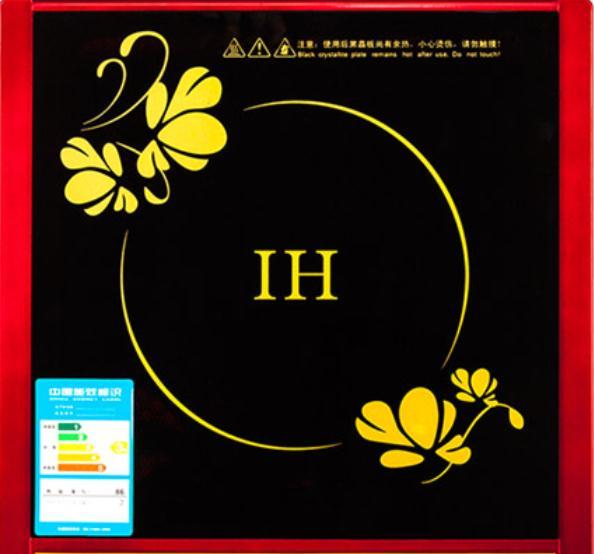 High-end microcrystal glass cooktop, durable and anti-explosion, also easy to clean.