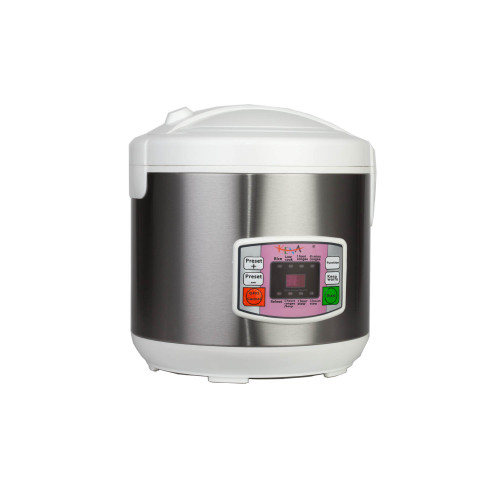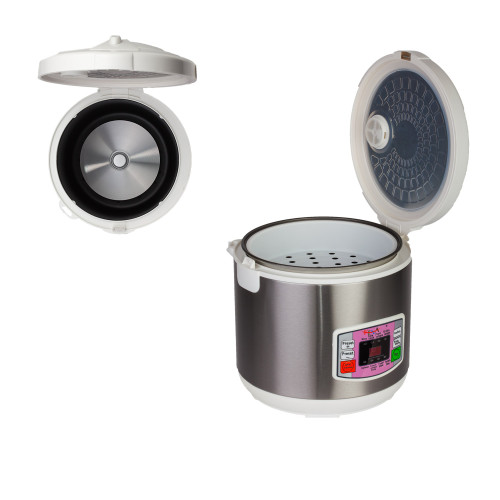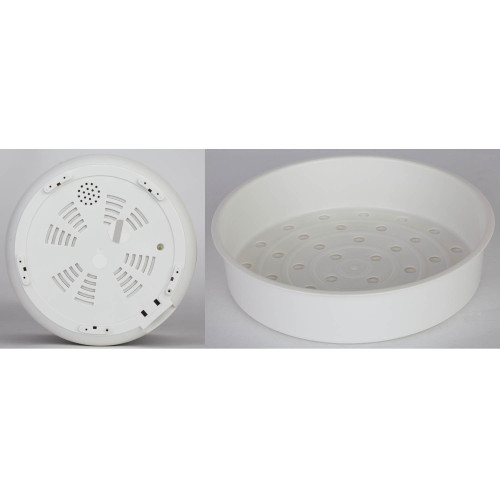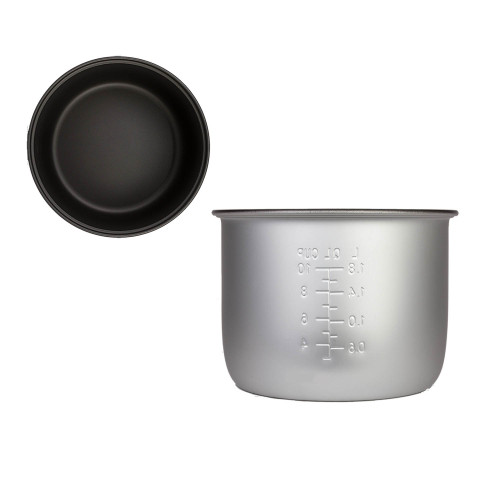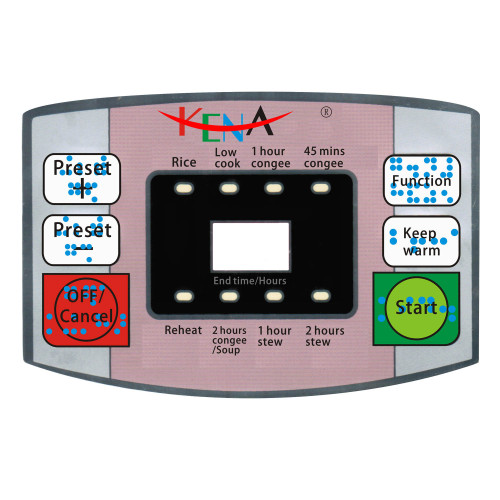 Talking Braille Rice Cooker
Item specifics
Product Name

Talking Braille Rice Cooker
Power

700W
Voltage

220V
Body Material

ABS, Stainless Steel
Capacity

5L
Package Size

300mm*300mm*310mm
Color

Silver
Description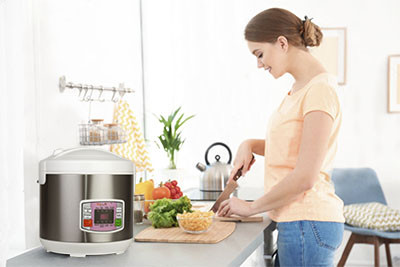 Talking Braille Rice Cooker
This convenient cooker's compact capacity perfectly cooks 2 to 8 cups of any variety of rice with specialized functions for both white and brown rice. Once the rice has finished, it will automatically switch to Keep-Warm so there's no need for monitoring or stirring. The Steam Tray allows for healthy steaming of meats and vegetables, even as rice cooks below. With braille mark control panel and digital speech system, it is a perfect cooking aid for blind, low vision and elder people to use.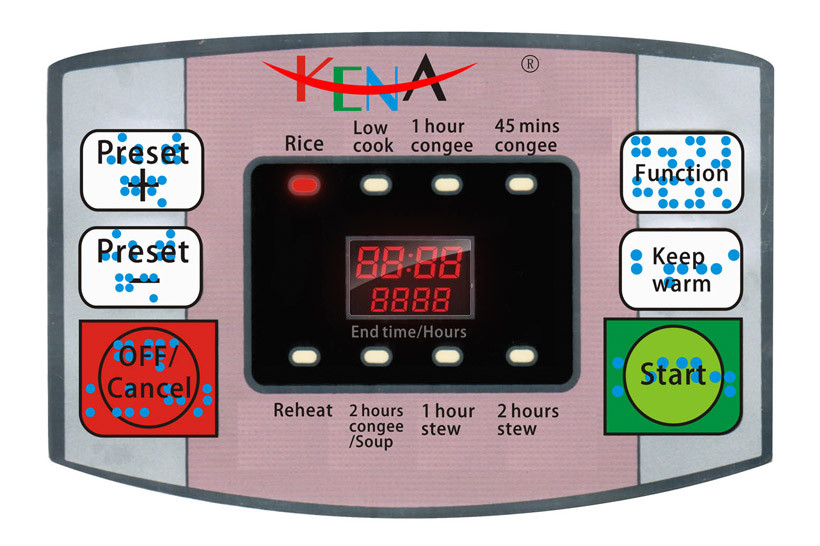 Braille Control Panel and Digital Speech System
Each function on the control panel has a corresponding braille sign and voice prompt, suitable for the blind, deaf, glaucoma, and people who in low vision.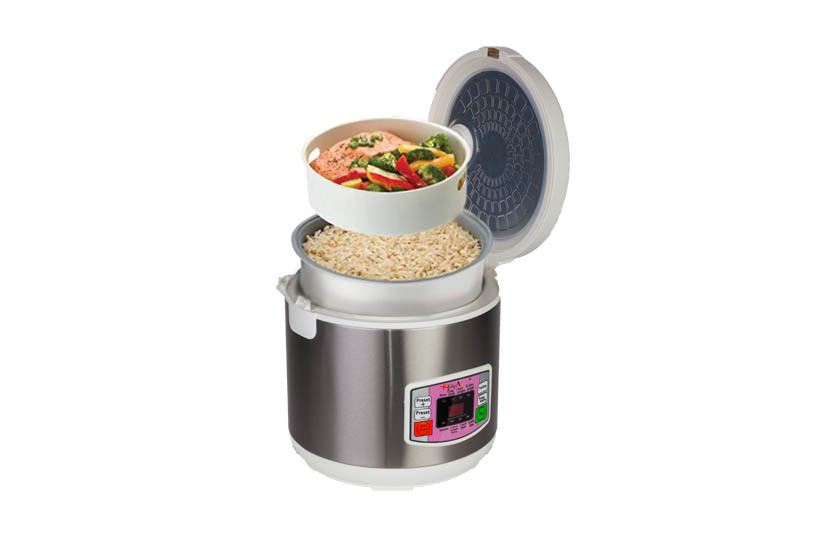 Allows for nutrient-rich meals to be prepared above, convenient and save time.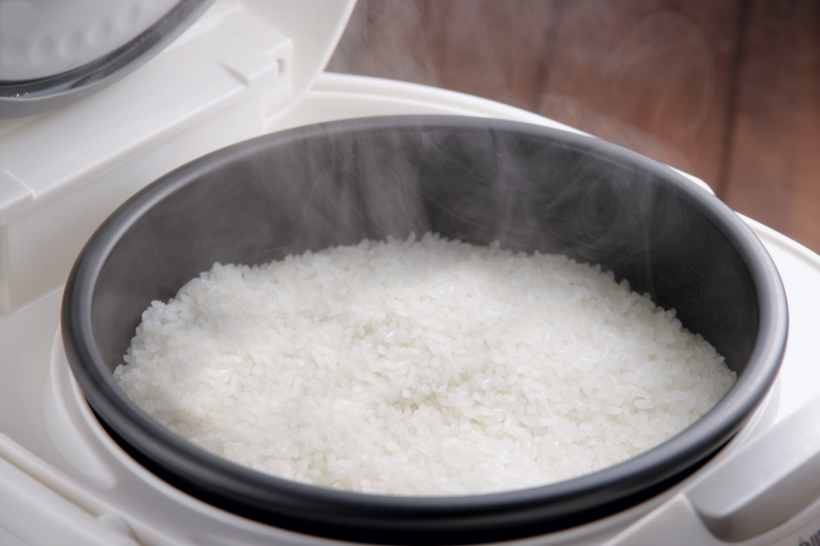 Non-Stick Aluminum Inner Pot
With the non-stick coating, the cleaning of the inner pot is like a breeze.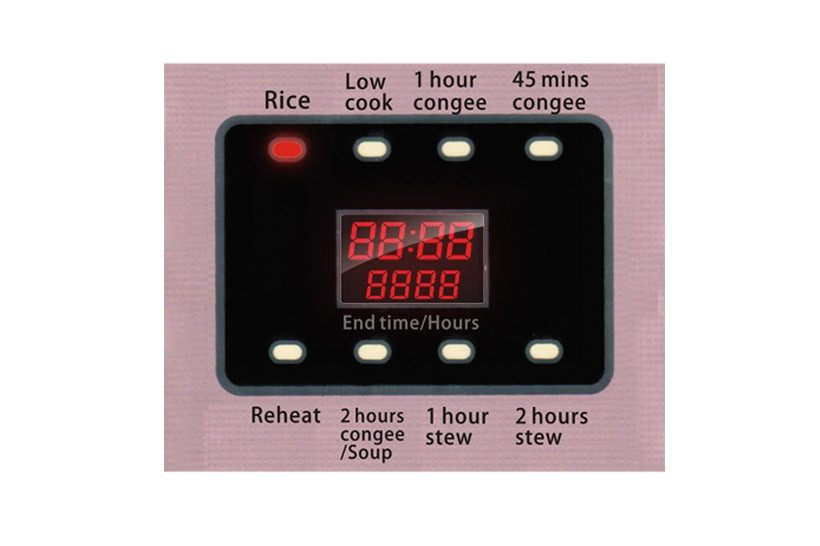 Large LED Digital Display
The cooking time can be display by LED, so the cooking process can be visible at any time.
Model No.: FLK-T68DYM
Voltage: 220V
Power: 700W
Frequency: 50Hz
Body Material: ABS, Stainless Steel
Capacity: 5L
Inner Pot: Non-Stick Aluminum Coating
Heating Plate Material: Aluminum
Keep Warm Function: Up to 24 hours